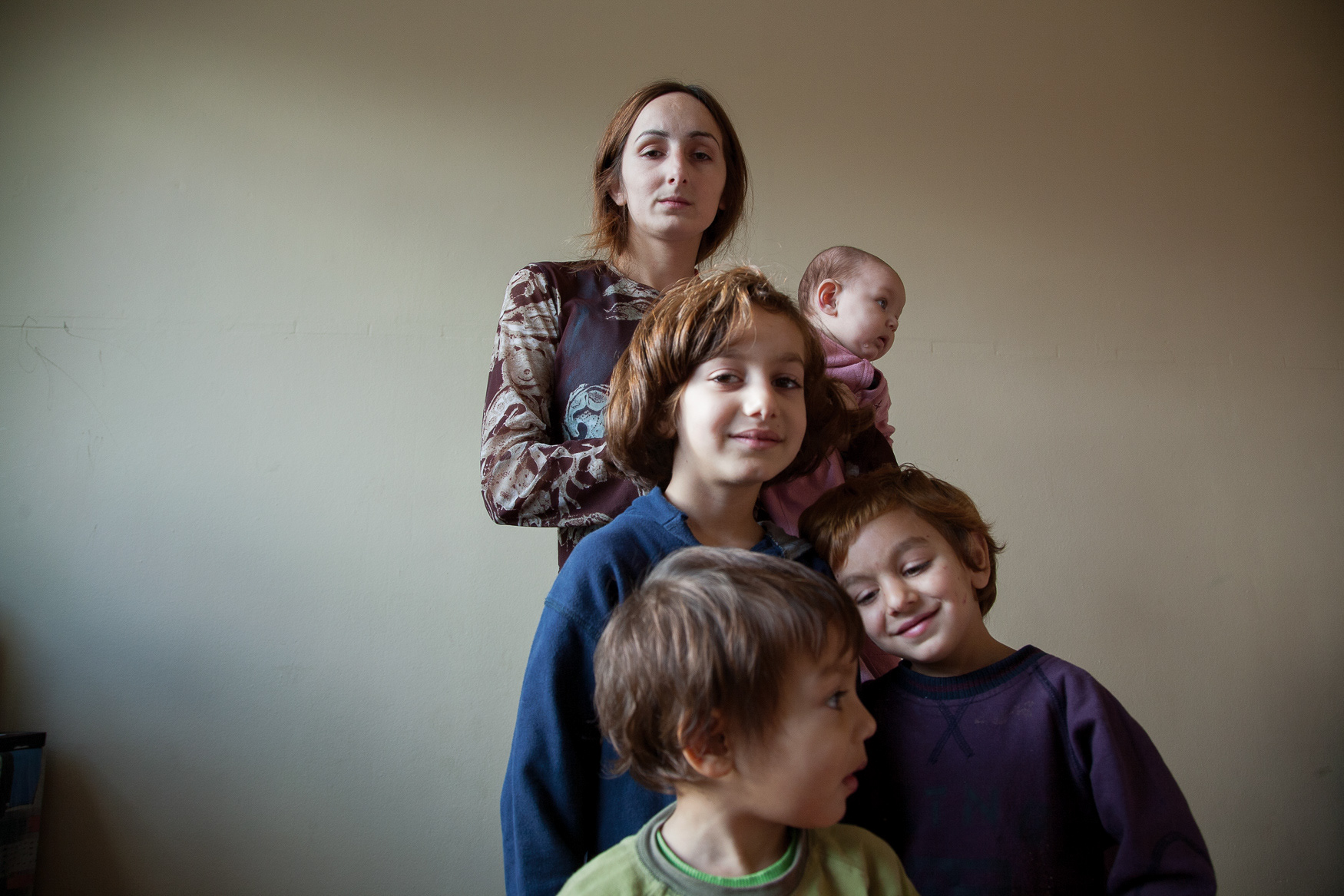 Long term personal project
During an assignment for Fedasil (Belgian federal agency for the reception of asylum seekers) I met a young Serbian family, Shaban, Haria and their four children. They had come to Belgium in 1998 and were still awaiting their decisive answers with regard to their visa when I met them in 2008. Especially Haria intrigued me as a person. She seemed both so strong and confident and yet so fragile and naïve. I felt drawn to them and that s how I started to visit them regularly and make a documentary series on their live in their 12m2 room in which they squandered most of their time worrying about their future. 
In 2010 this family became regularized by a rule of the Belgium government to cope with the space restrictions in the Asylum centers and now they try to build up their independent life. The series received the 2ndprize in the Dexia Press Awards 2008.